The Kalifa Sisapangma Expedition
2018-03-10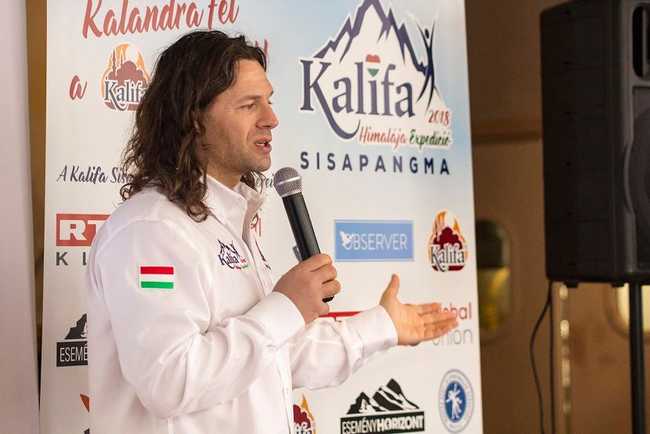 David Klein - our favourite expedition mountain climber - returns to the Himalayas in March 2018 with the KALIFA SISAPANGMA EXPEDITION. His aim is not less than to reach another jewel of the 'Crown of the Himalayas', the peak of Shishapangma. He'll - once again - climb without sherpas and without the use of supplemental oxygen. The expedition will take aproximately 2,5 months.
Mount Shishapangma is one of the highest peaks of the world. It belongs to the Himalaya's eight thousands and it's the only one which is located entirely in Tibet. Shishapangma is considered to be one of the most approachable 8,000m peaks to climb because of its direct route and relatively short approach to Base Camp. For a peak of this size and stature, the Northwest Ridge offers a direct route to Shishapangma's Central Summit (8008m). A knife-edge ridge connects the slightly lower Central Summit to the mountain's South Summit at 8,013m. This final section of the climb can prove very challenging but challenge is not something that could make David flee.
We will follow his adventures as we always do and send him our cheers and support.