DEEP live!
2018-04-30
In the past 2,5 years our developers have been heavily working on DGITAL's new, clean & lean solution and DEEP has born.
Developed from the ground-up using cutting edge technologies, our team learned from the market and designed the product that meets the needs of the changing business demands. Besides the engine - i.e. DEEP - the project also included a user interface for backoffice packed with features and the customization of the whitelabel website. DEEP is already in use on wizztours.com in 10 languages across Europe and the site has great conversion rates.
Get inspired on the new destintations pages featuring the handy deals barchart that can help you planning your next trip: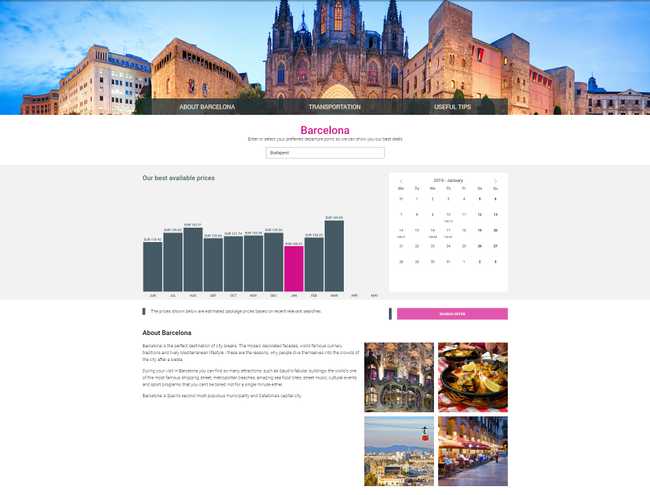 Stay tuned! We will return with brand new features soon!