News and Stories
Read more about us. What is happening in the office, what we are doing outside of the office, what we have achieved during work and more.
2019-03-11
DGITAL has developed the JetSMART website in 2017 and managing it ever since. The developer team of DGITAL played and will continue to play a key role in the realisation of JetSMARTs vision in South America.
Our co-operation has just passed a milestone when JetSMART Airlines Argentina started commercial operations with its first route linking Buenos Aires (SADP/EPA)—Mendoza. JetSMART will compete in the low cost segment with Flybondi Líneas Aéreas and Norwegian Air Argentina.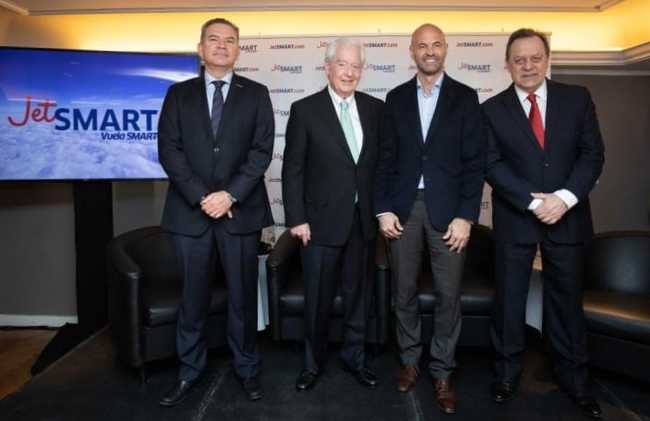 With a first flight from El Palomar Airport to Mendoza, the low cost airline JetSmart will start its cabotage operations on Wednesday 10 April 2019, in Argentina. During the presentation were also the Minister of Transportation Guillermo Dietrich and the Secretary of Tourism of the Nation, Gustavo Santos.
On Thursday 11 April 2019, JetSmart Airlines Argentina will add the first flight to Neuquén and Friday 12 April 2019 to Córdoba. Then the operations will arrive in Salta and Tucumán (April), Bariloche (May) and Puerto Iguazú (June). In a span of two months, the airline will open 17 routes, 10 of them without going through Buenos Aires.
The base of operations is, in principle, El Palomar Airport, since JetSmart Airlines did not rule out using Aeroparque as well. Flybondi Líneas Aéreas has its operations from El Palomar, another low cost, Norwegian Air Argentina, operates from Aeroparque.
Since the beginning of the sale of tickets, acceptance in the market has been important: "We have had a great acceptance since the beginning of our ticket sales and we are currently above the 70% average occupancy in the announced routes", Gonzalo said. Pérez Corral, General Manager of the company, who added that they seek to replicate, in Argentina, the model of Chile: in 2018 they transported 2.5 million passengers, with a growth of 25% over the previous year. The interesting thing is that most are new passengers who join the traditional market.
The airline will be focused on the domestic market for the following years. With regard to the international market could study open routes from 2020 on to identify the most profitable markets, said Estuardo Ortiz, CEO of the low cost airline. The company is immersed in a change of air culture: "We must break the perception that low cost is low quality".